Welcome
to the Northshore Tide
Your source for all things Bama on New Orleans' Northshore

Coming Up:
Sugar Bowl Game Watch (Details Soon)
Northshore - Mandeville, Covington, Slidell, and Hammond.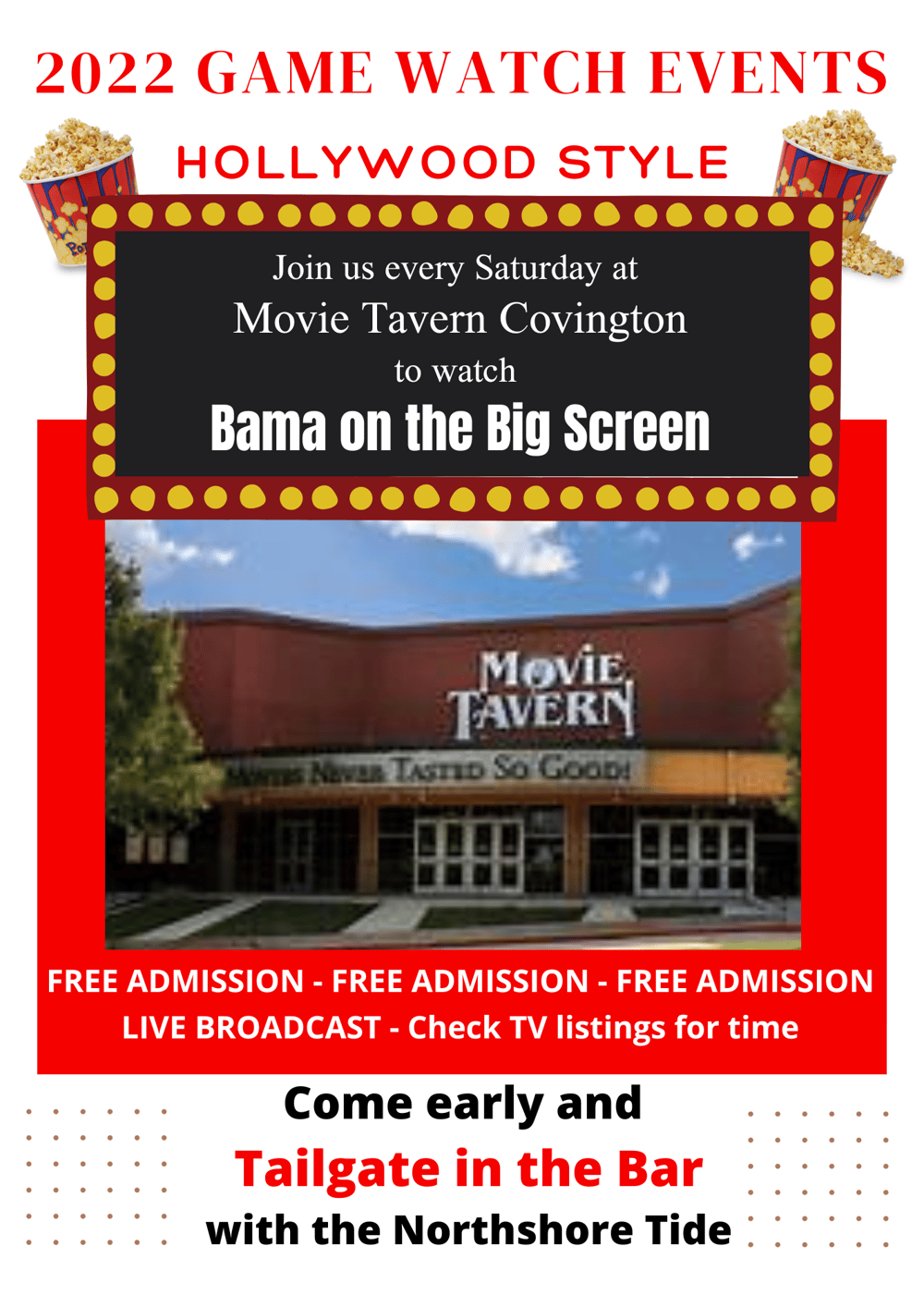 Movie Tavern Covington to Host Game Watch Events
Game watch events for 2022 are being hosted by Movie Tavern Covington. Arrive an hour before kickoff to "Tailgate" in the bar/grill in the theatre lobby. Order drinks, beer, cocktails, food and popcorn and then settle into a luxury reclining seat.
Sit back and enjoy watching all the action unfold on one of the biggest screens on the Northshore!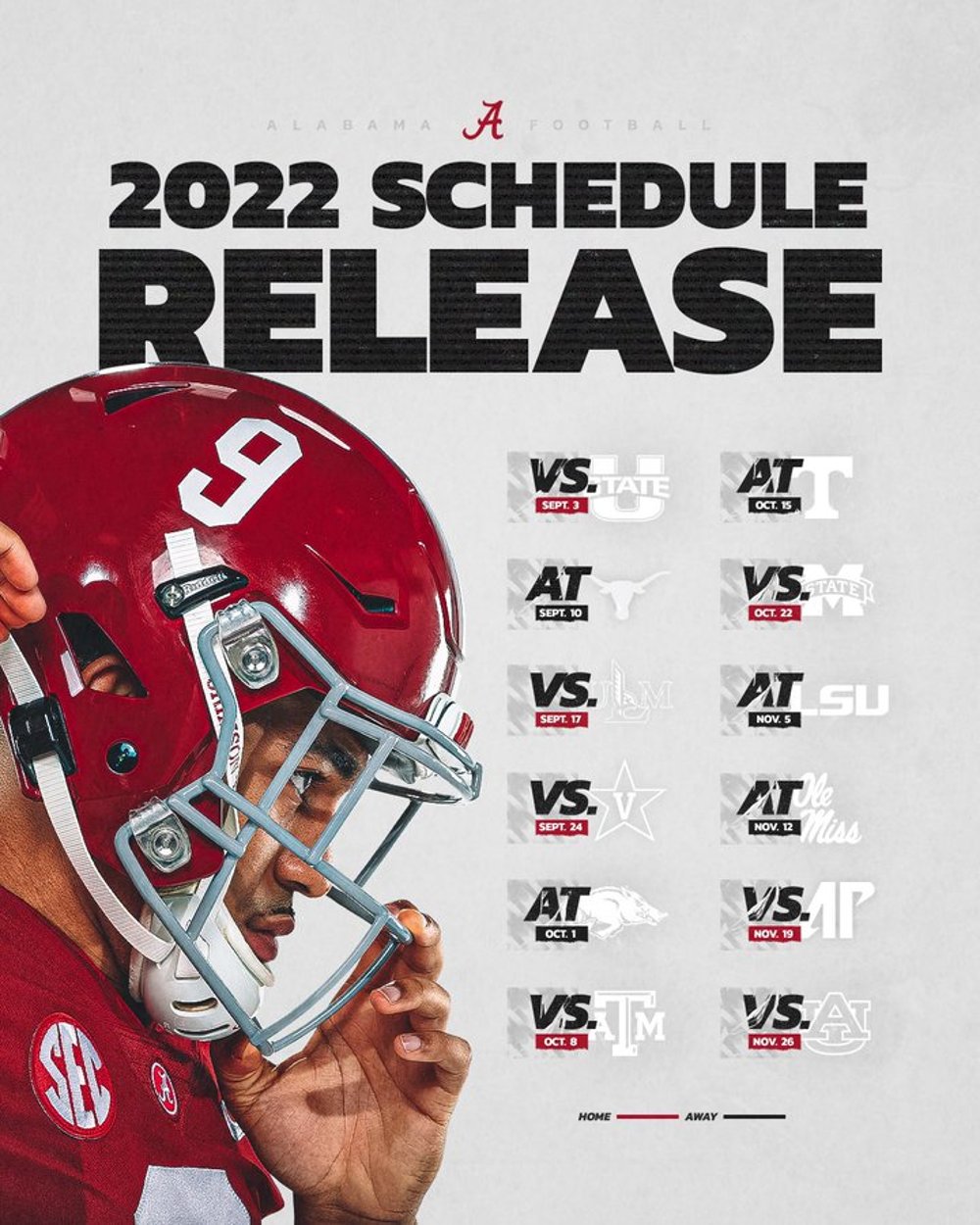 Ticket Requests for Home Games - 2022
Tickets that NST will be able to provide this year:

Sept 3 vs Utah State
Sept 17 vs UL Monroe
Sept 24 vs Vandy
Oct 8 vs Texas A & M
Oct 22 vs Mississippi State
Nov 19 vs Austin Peay
Nov 26 vs Auburn - stay tuned for Iron Bowl details

Submit your requests for Alabama Home Games


Michael Colburn Memorial Scholarship
2022-23 Scholarship Awarded
Michael Colburn Memorial Scholarship
2022-23 Scholarship Awarded
Michael Colburn Memorial Scholarship
Alex Dusang was selected as the 2022-23 recipient of Northshore Tide's scholarship. He is the son of Keith and Maria Dusang of Covington, LA and is a graduate of Saint Paul's High School.
Alex is a Mechanical Engineering major and a member of the Honors College. He has entered the STEM Path to the MBA program with plans to graduate in five years with both an undergraduate degree and an MBA.
Congratulations and best wishes for continued success!
---
Alumni Leadership Workshop 2022
Tuscaloosa, AL - Chapter President Dennis Charlesworth and Scholarship/Recruitment Chair Julie Moreau attended the annual leadership workshop held in Tuscaloosa July 15-16th. The annual event is hosted by the National Alumni Association to bring chapter leaders from across the country to meet with University administrators, Athletic Director Greg Byrne and NIL Compliance Assistant AD Taylor Hall.

An awards dinner honored Crimcinatti President Lou Mays as Volunteer of the Year, Bama in Austin was Emerging Chapter of the Year, and Houston Bama was Out-of-State Chapter of the Year. The group of about 200 also toured the renovated locker room and tunnel at Bryant-Denny.

Thanks to Kayla White, Director of Alumni Engagement, and Trin Miller, for an outstanding program.

See Dennis' BLOG post below for more info about NIL, current student enrollment and lots more.
Welcome to our website
Check back here often for updates on all activities, Game Watch parties, events, and news
Follow us on Facebook.